Employment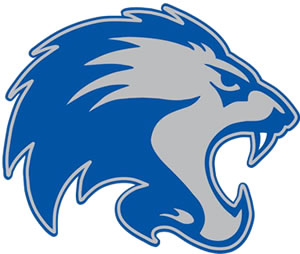 The Columbus Lions are seeking qualified individuals to join their championship organization for a unique career path. The right individual will be able to work as part of a team and be able to complete tasks on their own.Applicants should expect to work anywhere from 20-30 hours per week for internship, and 40+ hours per week for full time employees. The Lions and the sport industry as a whole requires non-traditional work hours which includes the events (games) which are held in the evenings on the weekend. Applicants must possess strong organizational and communication skills along with being proficient in Microsoft Word, Excel, and Power Point. A professional attitude is expected and required. Please see below for a list of available positions.
To be considered for an internship or position, you must include the following:

· Cover Letter
· Resume
· Days/Hours of availability
· Department of interest
Please contact the Lions office at (706) 322-3336 with any employment questions.
Love sports? Want to work in sports? The Columbus Lions are seeking qualified individuals to join the organization as unpaid interns in Community Relations, Game Operations, Sales, and Multimedia. Internships are available every semester for both full and part time.

Game Day Game Operations Crew:

Want to see how the games are operated and get the behind the scenes experience of running each and every home game? Join the Game Day Operations crew! Interns will provide support in the following areas:
Represent the Lions on game day at the Columbus Civic Center and enhance the fan experience for The 9th Man Nation.
Assist in preparation for that game's theme night
Setup the game day programs in the VIP entrance and at the top of the stairs on either concourse.
Provide assistance as a Group Coordinator for fans enjoying the game in each field-level suite.
Assist with ALL on- field promotions, finding contestants, etc.
Pass out any promotional giveaways
Welcome the fans as they enter the arena
Other Game day Operations projects as needed
Please email a cover letter, resume, and availability to Jason Gibson– j[email protected]

Game Operations:

Want to plan the games? Learn the operational side of the Columbus Lions.

In addition to general office duties, interns will provide support in the following areas:
Assist in developing ideas to enhance the team's Theme Nights for the upcoming season
Assist in finding and scheduling National Anthem singers, color guard, and hometown heroes for each home game
Learn how to write out the game day scripts for the PA, DJ, Emcee, and Operations
Other Operations projects as needed
Please email a cover letter, resume, and availability to Robert Coss – [email protected]
Community Relations:

Are you a people person? Want to get into sports marketing? Be out in the Community? Join the Community Relations team. In addition to general office duties, interns will provide support in the following areas:
Participate in grassroots marketing initiatives as part of the Lions Promo Team
Represent the Lions at community appearances and events, including the setup and breakdown
Help coordinate appearances such as school visits, after-school programs, etc.
Manage all the community donation requests, and coordinate pickup/drop-off of donated items from the Lions
Other Community projects as needed
Please email a cover letter, resume, and availability to Hayley Dukes – [email protected]

Sales:

Do you have a knack for selling? Want a career in sales? In addition to general office duties, sales interns will provide support in the following areas:
Outside sales with territories in Lagrange, Auburn/Opelika, and Columbus
Helping the organization generate new business by making outbound calls for group ticket opportunities
Assist in the creation of proposals and group contracts
Maintaining electronic database of sales contacts
Learn how to make cold calls
Other sales projects as needed
Please email a cover letter, resume, and availability to Jason Gibson – [email protected]

Multimedia:

Looking to pursue a career in multimedia journalism? Want to work in the sports industry while still flexing your creative side? In addition to general office duties, multimedia interns will provide support in the following areas:
Assist with the team's media relations and community relations departments
Help coordinate coverage with local media of Lions events and write press releases before and after events & games.
Assist in management of team's social media accounts
Help promote the Columbus Lions through social media campaigns
Other Multimedia projects as needed
Please email a cover letter, resume, and availability to Robert Coss – [email protected]

Graphic Design:

Looking to pursue a career in graphic design? In addition to general office duties, graphic design interns will provide support in the following areas:
Assist both the Multimedia and Marketing department
Create graphical assets to be used in the arena during the Lions season
Design posters, flyers, and other promotional marketing materials
Prepare graphical presentations for potential corporate partners
Other graphic design projects
Please email a cover letter, resume, and availability to Jason Gibson – [email protected]